Company
This page is machine translated from Swedish. Sometimes it works, sometimes not. Please click on the button in right margin if you would like to help us with a better translation.
The e-World is our business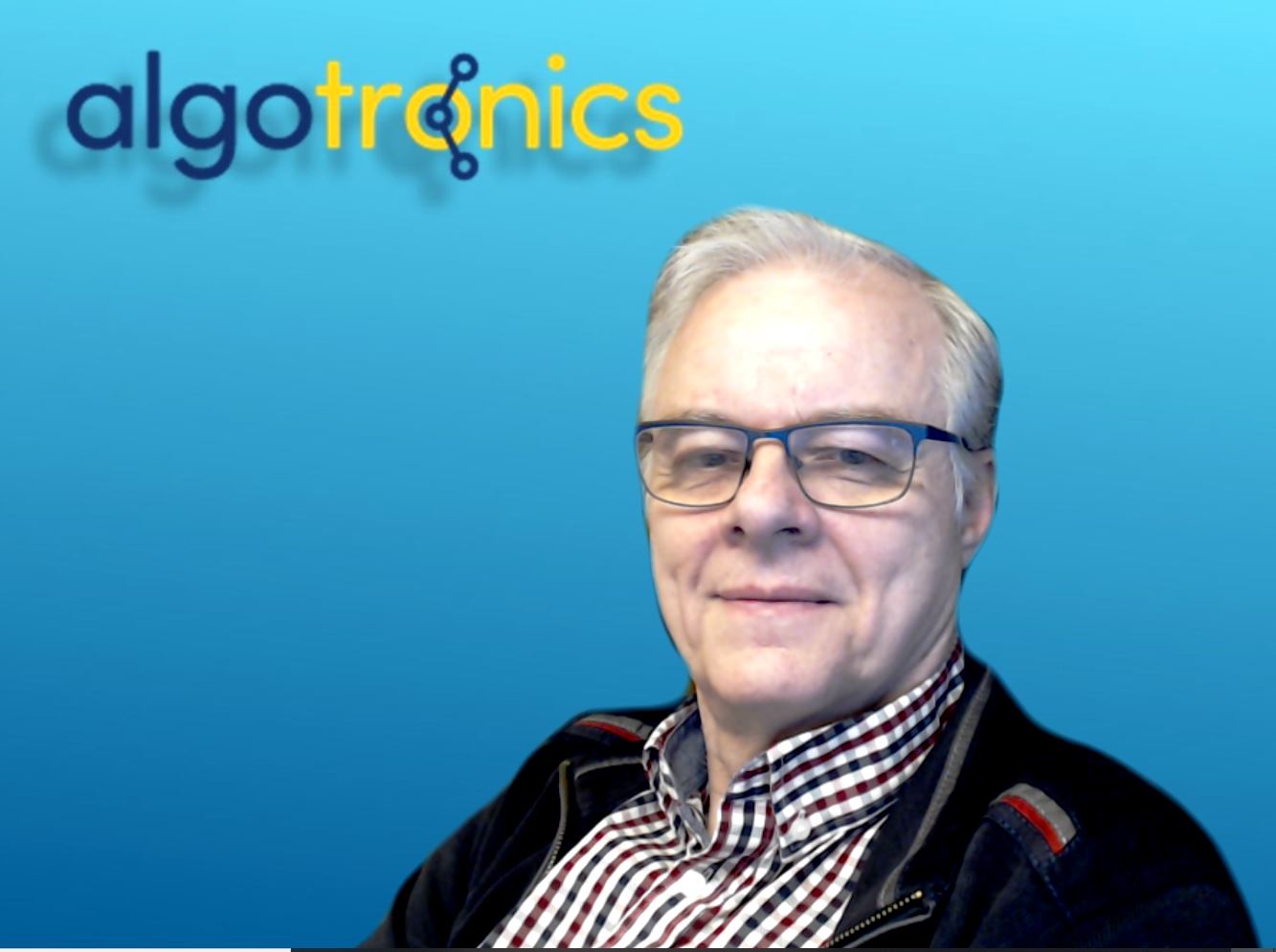 Algotronics Ltd.
Entrepreneur Guy "Guje" Källberg.
Algotronics Ltd is a one-man consulting company in IT and electronics.

Founded in 1999 by Guje Källberg,
private entrepreneur in the IT industry since 1979.

The jobs are managed, mostly on distance, from Bromarv, a small archipelago village in Raseborg, southern Finland.

The company is one of nearly 200,000 self-employed people in Finland. Around the world, we're in the millions, so the jobs get done!
simple IT solutions
Programming
Databases
to hold IT courses
All in Swedish, Finnish and English.
IT knowledge for entrepreneurs and consumers
Welfare technology, such as work on distance and virtual reality
Hyperfast fiber networks to rural areas
Industrial measurement systems, IoT
I have always worked as a private entrepreneur in the IT industry. The sectors are the concrete- and paint industry, accounting firms, electricity contractors, fishermen, schools, VTT the Finnish research institution, telecommunications operators, banks, insurance companies, etc.
At the same time, my social network has grown in these industries.
I'm not the only person connected to the my company.
In the background there is a management team that thinks about strategies and everyday life. Just like any other company.
The jobs involve several people. The work community is the same as in other companies. With the difference that my colleagues are employed by others.
My story became Algotronics.
In 1979, Guje Källberg, was an enthusiastic 2nd year ADP student at Åbo Akademi.
In addition to my studies, I was commissioned to build an IT-based laboratory system for Partek in Pargas, now Nordkalk. That's when I became a private entrepreneur with my own tax book in F:ma Guy Källberg.

The secretaries had gone on strike, so the laboratory manager wondered if the laboratory results could be printed using a computer. Without a secretary.
"Can you program such a system?"
asked the laboratory manager in 1979.

"I guess I can." I wanted to get practice.

"Ok, let's go! When are you done?" the manager asked.
I said, "In 40 years."
No, I didn't say that. But I could have said that, because the system is still being built today, in 2020..
This happened when the minicomputers were conquering the market. It was Cobol, Fortran, hole cards and magnetic tape. Huge cold computer halls. That was when the digitalization started. Long before Windows was even intended.
Everything's gone, except for one thing.
Both the minicomputers and the punch-cards are long gone. There's no Honeywell 66, no DEC and no Univac. Even the IT bubble's fortune seekers have come and gone.
But my laboratory system, which was born in 1979 in Partek, is still on Ido sanitary porcelain factory in Raseborg, now Geberit.
Long-lasting IT solutions
My Laboratory Information Management System, LIMS, is currently running in a modern hyper-V virtual environment on SQLServer 2012. The system will soon be upgraded to the latest Windows versions.
In my world it's the individual customer's needs that determine how long an IT system is up and runnning. Not the customer count. Sometimes the systems just fall away. Sometimes they live on.
Two jobs stand out
Of all the jobs I have done, there are mainly two jobs that stand out, ¹) The aforementioned LIMS system for 40 years and ²) the target paint mining program, WinTm, which Teknos used for 31 years, until 2020.
The WinTm program included a database of hundreds of thousands of color recipes and thousands of breakers around the world.
Over the years, these programs have been reworked several times to work on new operating systems and computers.
A special interest in rural areas
I have a particular interest in developing sparsely populated areas. Jag bor ju där!
As early as 1998, I realised that optical fibre cables are a prerequisite for the functioning of e-society, including in the countryside.
Even the fast 5G of the future with ranges of a few hundred meters will not replace optical fiber cables because 5G requires the masts to be connected to the fiber network. Both in the countryside and in town.
Fibre networks
I have been one of Finland's enthusiasts behind fiber networks in rural areas.
In 2013, I co-founded the telecom operator Optowest, which started the fiber network in Tenala and Bromarv for 250 households. I was responsible for the technical design and still serve as a technical advisor. Sometimes a single question comes in, but as a rule it just works. The net just works.
Building a small data center in Bromarv
I find it interesting and challenging to have been involved in the construction of the information society for 40 professional years.
Right now, I'm building on a small data center in Bromarv. But it's going to have to be a different story, because now a customer is calling…